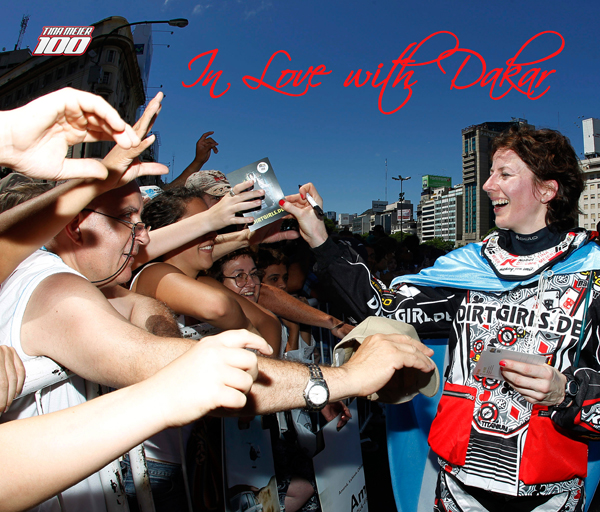 Thats gonna be my hardest Dakar… in front of the TV, watch all my friends riding and cross my fingers for them.
I will not race this year cause I couldn´t raise the new budget – and still pay my liabilities of the last editions 😉
But most of all I will miss you along the racetrack.
All my fans at home and at Southamerica that supported me the last years.
Who made this race to "our race"
Thanks for your big support.  Muchas Gracias Amigos, y un abrazo grande.